About Us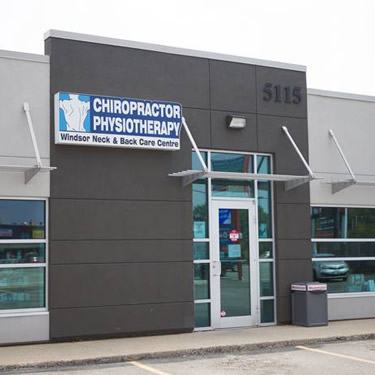 Windsor Neck & Back Care Centre became a part of our community in 2000. Husband-and-wife team Dr. Mike Murgic and Dr. Elizabeth Paul opened their practice in Dr. Mike's hometown after meeting while taking their Canadian boards. Dr. Mike had spent some time on the East Coast of the U.S. and was eager to return to our area.
Your Experts in Natural Healing
We welcome everyone at our office, from newborn babies to those in their 90s. Dr. Elizabeth enjoys seeing pregnant women and paediatric patients. Many auto accident injuries, sports injuries and seniors find the results they're seeking with us. Additionally, problems such as repetitive injury or poor posture may benefit from what we offer.
No matter what your concerns are, rest assured that you will receive a thorough evaluation complete with objective testing. Once we discover the source of your issue, we can give you the most appropriate solution. You'll be re-tested at every visit, making sure that you receive the precise care that you need each time you see us.
Develop a Forward-Thinking Mindset
You can feel confident that we'll strive to the best of our abilities to assist you. In our positive, inviting environment, we want to relieve any pain you're in and move you towards greater wellness. Along the way, we seek to educate you on how you can prevent health challenges from occurring with chiropractic, exercise, nutrition, mindset and more.
You can also benefit from the many health-related products we carry in the office such as supplements, custom orthotics, orthopaedic bracing, compression stockings and TENS machines.
MEET THE DOCTORS »
Don't Take "No" for an Answer
We're happy to see anyone who has a chronic problem that they can't get rid of. Often, our patients were told by other practitioners that there was no help for them. One such case involved a man from Kitchener who made the three-hour journey to see Dr. Mike. He was in a wheelchair and the doctors said there was nothing they could do for him. On the fifth morning of his care, the man was able to walk into the office, thank our staff and return home – no wheelchair needed.
Learn More Today
Are you curious as to what we can do for you? Contact us today!

About Windsor Neck & Back Care Centre | (519) 971-7770