Prenatal Chiropractic at Windsor Neck & Back Care Centre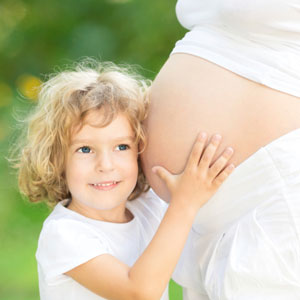 When you're expecting, you have numerous changes taking place on what can sometimes seem like a daily basis. As your baby grows and your body readies for birth, transformations must occur. Along the way, you may experience common aches and pains or feel concerned about going into labour. At Windsor Neck & Back Care Centre, we love seeing prenatal patients who are well-aligned and ready to welcome their baby.
Your Natural Healthcare Solution
Chiropractic can assist you in different ways. If you're in pain, we can increase your comfort. We can also improve your pelvis position, which in turn may mean an easier birthing process. You'll feel stronger with the proper muscular balance, too. Since chiropractic is drug-free, it's the safe alternative to medications that can't be taken while you're expecting. It won't have the side effects that drugs do, either!
Your Personalised Recommendations
Our doctors will perform a thorough evaluation at your first visit to determine how best to help you. Afterwards, we can make our best recommendations on how you should proceed. For example, we'll let you know how often you should see us. Towards the end of your pregnancy, we may recommend weekly visits.
You might think, if I'm not in pain, do I need chiropractic? Since we perform a functional assessment, we can uncover areas of dysfunction that you may not be aware of. Everyone should be checked by a chiropractor to make sure that they're in the best possible health.
Contact Us Today
Windsor. Contact our team today to get started!
CONTACT US »

Prenatal Chiropractor Windsor, Tecumseh, LaSalle, Essex, Amherstburg | (519) 971-7770