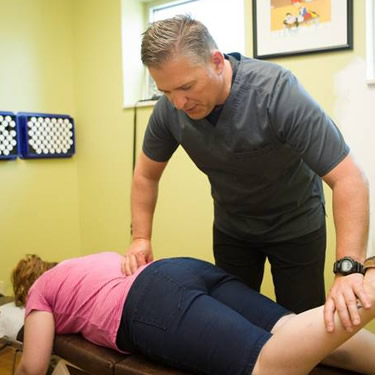 Chiropractic Care
As chiropractors, Dr. Mike and Dr. Elizabeth seek to make sure that you live without pain and can function to your best ability. We do so by removing nerve interference in the body with specialised techniques. We want to make sure that you have healthy movement patterns, a wide range of motion, good flexibility and proper balance.
The benefits that you may experience from care include improved organ function, alleviated pain, greater mental clarity and more energy.
There are many types of conditions that people often seek our help with, such as
Carpal tunnel syndrome
Concussion
Foot pain
Headaches
Heel pain
Knee pain
Low back pain
Shoulder pain
Spine-related pain
Sports injuries
Temporomandibular joint (TMJ) pain
Neck pain
Manual and Instrument-Based Techniques
Our primary adjusting technique is called applied kinesiology. This system evaluates all three aspects of your health: structural, mental and chemical. With manual muscle testing, this noninvasive approach allows us to evaluate your body's function. Functional muscle testing is also used to assess you. We may use chiropractic techniques such as Diversified, Activator® and ArthroStim®, as well as craniosacral therapy.
Dr. Elizabeth practices Neuro-Emotional Technique, which analyzes whether there is a psychological component that is affecting your well-being.
Nutritional Response Testing Available
We know that what you put into your body has a tremendous impact on your health. If you're interested in learning more about nutrition, we provide nutritional response testing. There are a range of nutritional products we carry in the office. We'll make personalised recommendations for you.

Chiropractic Care Windsor | (519) 971-7770