Applied Kinesiology Windsor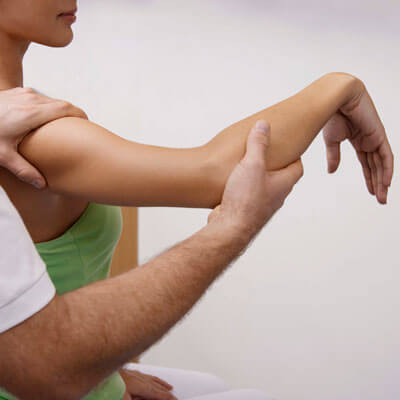 If you're struggling with your health, you may have been to other specialists in our area without getting answers. At Windsor Neck & Back Care Centre, we often see patients who are confused about what to do next. If you're not sure what the solution is for you, we may be able to discover it by using Applied Kinesiology.
Applied Kinesiology, or AK, is a specific technique that we can use on your entire body, from head to toe. The way your body reacts to our tests will indicate where your problem lies, giving us valuable clues in knowing how best to help you.
An Effective Evaluation System
Applied Kinesiology evaluates structural, chemical and mental aspects of health using manual muscle testing combined with other standard methods of diagnosis. AK, a non-invasive system of evaluating body function that is unique in the healing arts, has become a dynamic movement in health care in its relatively short existence.
The combined terms "applied" and "kinesiology" describe the basis of this system, which is the use of manual muscle testing to evaluate body function through the dynamics of the musculoskeletal system. Treatments may involve specific joint manipulation or mobilization, various myofascial therapies, cranial techniques, meridian and acupressure skills, clinical nutrition, dietary management, counseling skills, evaluating environmental irritants and various reflex procedures.
Customizing Our Care to You
No matter what your health concern is, rest assured that we'll personalize your care to what you require. When we use AK, we can determine how best to address your needs. We may recommend chiropractic care or other therapies to improve how your entire body functions. We'll discuss what we believe is most appropriate for you after you've had your initial evaluation with one of our chiropractors.
Our Applied Kinesiology Practitioner
Dr. Elizabeth Paul attended Logan University to obtain her Doctor of Chiropractic. While attending there, she was first introduced to AK. Seeing the incredible difference it could make in people's lives made an impact on Dr. Elizabeth. She decided to make it her primary technique used in practice. Read More >>
Learn More Today
Discover whether you can benefit from Applied Kinesiology Windsor. Contact our team today!

Applied Kinesiology Windsor, Tecumseh, LaSalle, Essex, Amherstburg | (519) 971-7770