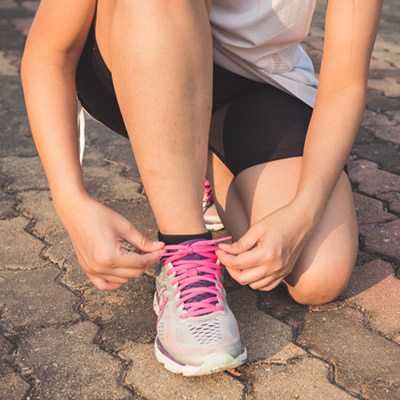 Did you know that your feet directly impact how the rest of your body feels and functions? Just like a house rests on a foundation, your body is supported by your feet. If there is a problem there, then, it can create a domino effect of changes in your posture.
Do you have pain in your
Feet?
Ankles?
Knees?
Hips?
Low back?
Neck?
If so, the secret to solving your issues might be in your feet.
Resolve Your Health Concerns
At Windsor Neck & Back Care Centre, we provide custom-made orthotics. These shoe inserts can be created to fit into athletic shoes, high heels and more. They're available in a variety of materials to suit your needs. Your unique orthotics are fabricated from a cast of your feet, so you know they'll fit you perfectly. They take about a week to make. When they've been completed, you'll come back to the office so we can place them in your shoes and you can test them out.
Starting Slowly
You'll wear your orthotics for an hour the first day, adding an hour to each subsequent day. It'll be a major change for your body to get used to, which is why we advise that you start slowly. If you find that you're dissatisfied with any aspect of your orthotics, rest assured that we offer a money-back guarantee. If you're not happy with your orthotics, bring them back in and we'll take care of the problem at no cost to you.
Contact Windsor Neck & Back Care Centre today to learn more about orthotics!