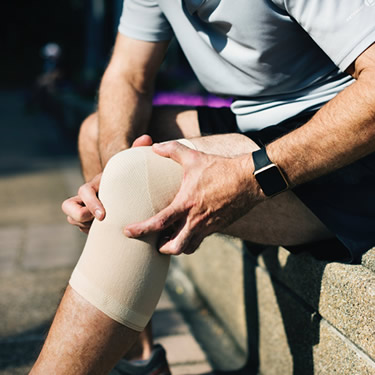 An injury can occur when you least expect it. A car accident, playing sports, a slip and fall and more can result in a sprain, strain or other forms of pain. If you're looking to make a recovery from an injury, the team at Windsor Neck & Back Care Centre is here for you.
At our office, you can benefit from chiropractic care, functional rehabilitation, acupuncture, and Nutrition Response Testing. As part of your plan, we may also recommend additional therapies such as
Electric muscle stimulation/TENS: stimulate your muscles to get them back to working as they should be.
Cold therapy: We'll apply ice packs to the problem area to calm down swelling and inflammation.
Cold laser: Our laser penetrates deeply to accelerate your body's repairing process.
Ultrasound: A therapeutic ultrasound sends waves into your body that break up inflammation.
Percussor®: These vibrations relax your body's fascia and muscles.
Chiropractic Care for Athletes
We often see athletes who have experienced an injury from practice or during a game. Hockey, basketball, baseball, cheerleading and more can all benefit from what we do. Chiropractic isn't only for helping you recover from an injury. We can even assist you in enhancing your overall performance, giving you an edge.
Get back to a healthier you. Contact Windsor Neck & Back Care Centre now!